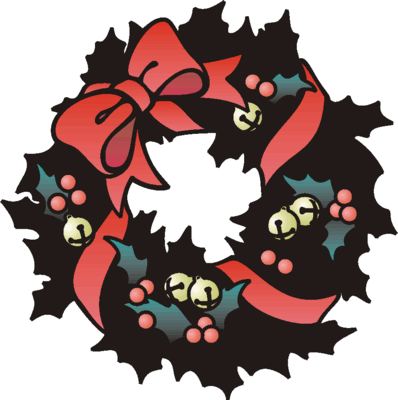 We have come to the end of another Christmas Day. When I was a young girl, the end of Christmas left me feeling sad, even crying sometimes. I didn't understand why I felt such sadness. My sister didn't feel sad. No one in my family seemed sad but me.
Now I understand it. During Christmas season, everyone I knew was happy. Mother was extremely joyful because all of her children would soon be around her table again. She never minded all the cooking a
nd cleaning, the shopping and gift wrapping. Her cheerfulness rubbed off on all of us. Daddy smiled more. Christmas was a family time, a time to show the love we had for each other.
We sang Christmas Carols, played Christmas music on our record player, and gift giving for the children was a big thing. Anticipation is often more exciting than the main event. My husband said he believed I had rather plan a vacation than actually go on the trip. I think my sadness at the end of Christmas Day was because of the let down, the drop of the adrenaline, the end of preparation for that special day.
And part of it was disappointment. The Big Day never measured up to my high expectations. My family didn't behave as I had hoped. I wanted a Hollywood Christmas, just like the ones in the movies. My family laughed and told stories, but kept serious feelings under wraps. No one uttered words like "I love you."
This weekend while I was away, a couple of young people stayed at my house. They were visiting my neighbor and she didn't have enough room for all her company. One was a young Muslum who was so excited that he would have the opportunity to be part of a real Christmas holiday celebration. He asked his friend, "Will it be like in the movies?"
Barry and I were big fans of Andy Williams and I loved his Christmas TV specials.
I don't know what the young visitor expected or if it met with his ideas of what it should be. I never had a Christmas like in the movies. The happiest were with my beloved husband who never outgrew his boyish love of giving and receiving at Christmas. He deliberately and very slowly opened each gift, taking as long as he could while everyone waited. The kids complained loudly and begged him to hurry, but he liked to tease them.
His passing has affected my enjoyment of the holiday and it affects my sister and brother-in-law with whom we always spent the day.
Now, six years after his death, I can say I really enjoyed this Christmas. I missed Barry and we talked about him with love and laughter. The pain has lessened enough that I can find joy in being with friends and family so dear to me.
Barry Beall
Tonight I am excited about the coming new year. 2015 is going to be a good year. I feel it in my bones, and I am not crying tonight.